Everybody knows Rammstein, it's a big music project to be inspired by.
Rammstein has always been a huge influence on me, their music and iconic style, which are inextricably connected to each other, their unstoppable inner force and enormous live performances beyond imagination. I was eager to put all my passion into every aspect of the shot and eventually, my dreams came true after working with a team of professionals that love Rammstein aesthetics as I do.
It's not a typical view on their black leather costumes and manners. It's a fashion view on their iconic 90s style. We created feedback to that 90s era, especially to the years from 96 to 98 when the band was on top of their popularity, but still managed to evolve in a musical way. We took 6 characters from 6 members of the band and created our own «Rammstein». There are lot's of stuff that refers to the band's uniqueness: silver clothes, small eye lenses, silver hairstyle and obscure makeup. This project was not only great fun to create, but extremely important as fashion research.
We believe this period has to be uncovered because the band carries not only rich and powerful music legacy but also a vivid trace in the fashion industry.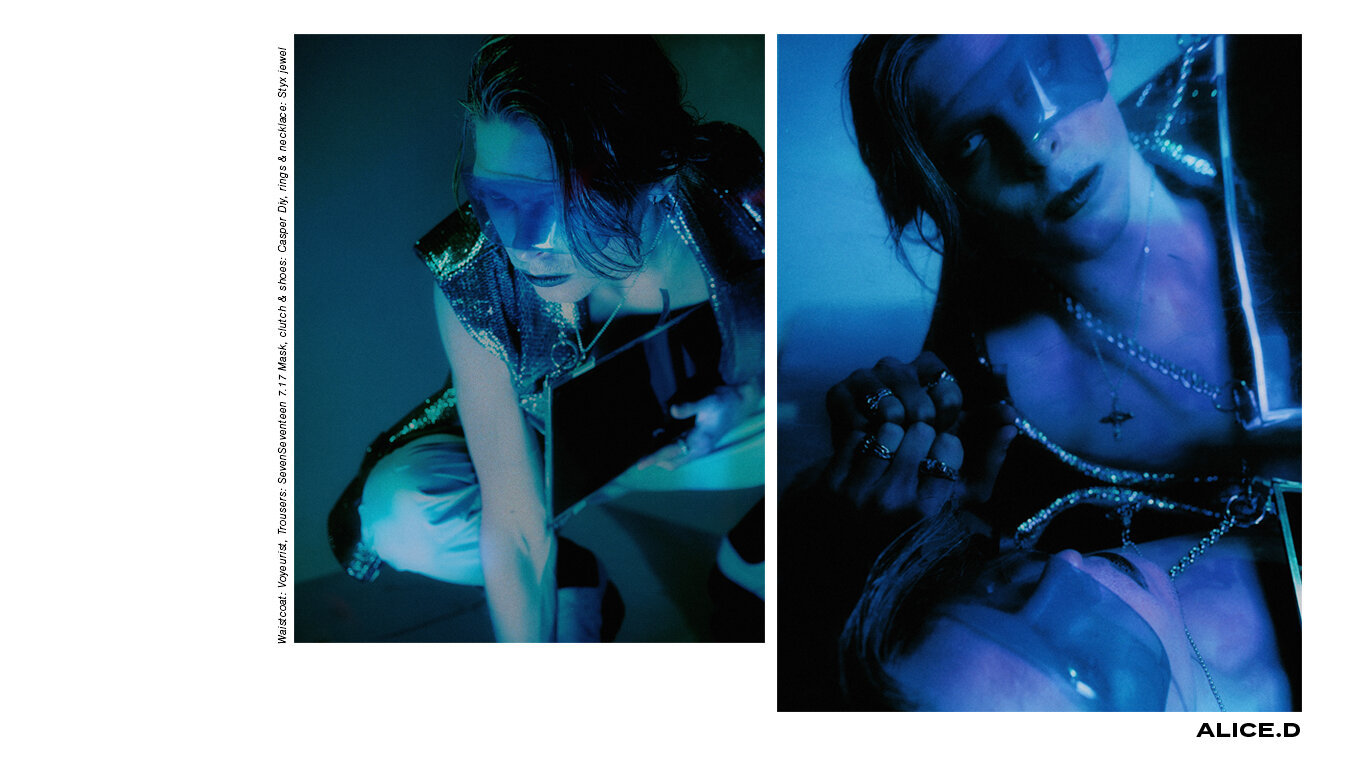 Art-director, photographer and videographer: Vlada @vladayegor
Music: Yegor Gavrin @vladayegor
Stylist: Masha Borisova
Stylist Assistant: Ulyana Morozova
Makeup Artist: Alyona Serbina
Hair Stylist: Ekaterina Danilina
Models: Aleksey Zuev, Yegor Gavrin, Ivan Pavlov, Erik, Roman Martynov and Roman Chekrenev from T-Models Management @t_modelsagency